One step closer to a life full of meaning and purpose.
Therapy for Individuals and Couples
About
We all face difficult experiences at some point in our lives. While we can't change the past and we often encounter events that are not under our control, we can work to better understand and adapt to challenges. As a licensed clinical psychologist, I offer individual, couples, and group therapy to late adolescents through older adults. Using a collaborative approach, I support people in working through difficult experiences and emotions to help them resolve challenges and experience a more fulfilling, meaningful life. I draw from a variety of theoretical orientations to build on peoples' strengths and help them achieve personal growth. Using an individualized approach steeped in compassion and understanding, I consider culture, identity and other contextual factors that influence health and emotional well-being. EXPERIENCE I have extensive experience serving a diverse array of clients who find themselves facing challenges impacting their relationships, academic and professional pursuits, physical health, and general happiness. Before moving back to New York to establish a professional practice, I worked over 11 years in higher education where I provided individual, couples and group therapy to university students. In addition, I served as the Chief Psychologist and senior administrator of the primary psychological service agencies at Arizona State University and George Mason University. Among my other responsibilities in these roles, I provided consultation to faculty, staff and university administration regarding sexual assault and interpersonal violence, potential threats of violence to the community, and promoting student well-being on both domestic and international campus locations. In addition to expertise supporting college students of all ages, I have worked with individuals in a variety of other settings, including community mental health clinics, elementary through high school educational programs, and healthcare institutions (e.g., hospitals, inpatient physical rehabilitation, and skilled nursing facilities). This rich and varied experience provides me with a unique perspective in supporting individuals throughout the lifespan. Over the years, I have contributed to the development of emerging mental health professionals as a clinical supervisor and Training Director of masters and doctoral psychology training programs. I have held adjunct teaching appointments in the masters and doctoral counseling departments at Arizona State University and George Mason University. In addition, I am very active within local and national professional organizations and I am often present on such topics as mental health administration, promoting population-based well-being programs, suicide and violence prevention, peak performance, and de-escalating distressed individuals in the workplace and educational setting. I am a licensed clinical psychologist in Arizona, New York, and Virginia. My primary location is in the New York metro area where I provide both in-person and telehealth services. Services offered to residents of Virginia and Arizona are provided via secure video platform. FREQUENTLY ASKED QUESTIONS How can therapy help me? Therapy has numerous benefits. Clients receive support while learning problem-solving skills and strategies for issues such as depression, anxiety, relationship troubles, unresolved childhood issues, grief, stress management, body image issues, and academic/occupationalperformance. Therapists can provide a fresh perspective on a difficult problem or point you in the direction of a solution. The benefits you obtain from therapy depend on how well you use the process and put into practice what you learn. Do I really need therapy? I can usually handle my problems. Everyone goes through challenging situations in life, and while you may have successfully navigated through other difficulties you've faced, there's nothing wrong with seeking out extra support when you need it. In fact, therapy is for people who have enough self-awareness to realize they need a helping hand, and that is something to be admired. Therapy provides long-lasting benefits and support, giving you the tools you need to avoid triggers, re-direct damaging patterns, and overcome whatever challenges you face. What is therapy like? Because each person has different issues and goals for therapy, therapy will be different depending on the individual. In general, you can expect to discuss the current events happening in your life, your personal history relevant to your issue, and report progress (or any new insights gained) from the previous therapy session. Depending on your specific needs, therapy can be short-term, for a specific issue, or longer-term, to deal with more difficult patterns or your desire for more personal development. IThe ultimate purpose of therapy is to help you bring what you learn in session back into your life. Therefore, beyond the work you do in therapy sessions, I may suggest some things you can do outside of therapy to support your process - such as reading a pertinent book, journaling on specific topics, noting particular behaviors, or taking action on your goals. People seeking psychotherapy are ready to make positive changes in their lives, are open to new perspectives and take responsibility for their lives. What about medication vs. psychotherapy? In some cases a combination of medication and therapy is the right course of action. Working with your medical doctor you can determine what's best for you. It is well established that the long-term solution to mental and emotional problems and the pain they cause cannot be solved solely by medication. Instead of just treating the symptom, therapy addresses the cause of our distress and the behavior patterns that curb our progress. You can best achieve sustainable growth and a greater sense of well-being with an integrative approach to wellness. Working with your medical doctor you can determine what's best for you, and in some cases a combination of medication and therapy is the right course of action. What if you don't accept my insurance? I currently accept Medicare and United/Optum but do not accept other insurance for therapy services. If you have other insurance coverage, I will provide you with a Super Bill that contains all of the information you need to request out of network reimbursement from your insurance provider. If you have financial hardship, please let me know and we can explore the possibility of reduced rates. Do you offer telehealth? Yes, I offer telehealth services using a secure video platform. Many people choose telehealth because it is convenient and eliminates travel to and from an office location. I still have questions. What should I do next? I know deciding to pursue therapy is a big decision and I am happy to answer any questions you might have to help you decide what feels right for you. So please don't hesitate to reach out to me by email or phone and we can find a time to connect by phone for a free consultation.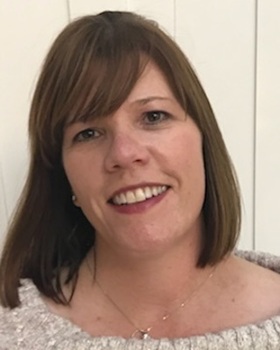 Barbara Meehan, Ph.D.
Clinical Psychologist
Specialties
Anxiety
Depression
Aging
Chronic Illness
Career Counseling
Caregiver Issues
Chronic Pain
College Mental Health
Coping Skills
Grief
LGBTQIA+
Life Transitions
Mood Disorders
Perfectionism
Work Stress
Women's Health
Stress
Sports Performance
Social Anxiety
Self Esteem
Sleep or Insomnia
Relationship Issues
Treatment Approaches
Behavioral Therapy
Cognitive Behavioral Therapy (CBT)
Acceptance and Commitment (ACT)
Culturally Sensitive
Group Therapy
Interpersonal
Mindfulness-Based Cognitive Therapy (MBCT)
Strength-Based
Person-Centered
Motivational Interviewing
Fees
Initial Evaluation: $225
Ongoing Therapy Sessions (50 minutes): $200
Qualified Financial Hardship: $100 - $175